---
Stop in and check out either of our convenient Iowa locations!
---
COVID-19 NOTICE
Due to COVID-19 our store policies have changed temporarily. For the Health and safety of our employees, traffic will be limited to single individuals or groups at a time. The door will remain locked so please call us at 845-2075 for assistance
We are still accepting electronics for recycling but unloading will be self-serve. No assistance will be provided. Please call us a 845-2075 with any questions or to arrange a drop off. All CRT fees still apply
Our store will also be closed on Saturdays until further notice.
Thank You for your understanding.
Walford, Iowa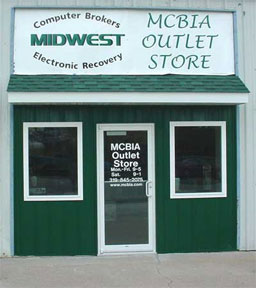 100 Third Street North
P.O. Box 500
Walford, IA 52351
Hours:
8:30 AM – 5:00 PM M-F
9:00 AM – 1:00 PM Saturday (storefront only)
Business: (319) 845-2000
Tech/Recycling: (319) 845-2001
Store: (319) 845-2075
Fax: (319) 845-2002
Email: Info@ewasterecycle.com
Clive, Iowa
7420 University Ave, Suite A
Clive, IA 50325
Hours:
Hours: 8:30AM – 5PM M-F
Closed Saturday
Main Office: (515) 226-9990
Second Line: (515) 226-9994
Fax Line: (515) 226-9988
Email: David@mcbia.com